Beaches and Coves
COASTAL TRAILS AND ROUTE PROPOSALS
The old photos show us some paths in front of the sea crossed by fishermen, guards or smugglers. Nowadays, it is the hikers who have conquered these beautiful trails that cross the coast called Caminos de Ronda. These routes allow us to move between villages, to know idyllic landscapes inaccessible to motorized transport and to activate our body with a moderate and comforting exercise. In fact, the technical name is GR92 (acronym of Grand Randonee) and is known for the red and white lines that mark the way forward.
In the summertime, you can complete this route by foot, discovering coves where you can bathe, or shallow beaches where children can do activities without any danger  If you prefer more adventure, the Nautical Station  t'ofereix offers you activities as attractive as these! 
Winter is also a good season to enjoy the landscape without crowds or high temperatures. Locations so special as these are waiting for you. Perhaps it is time to visit some of the attractions that hide near the coast. Perhaps it is time to visit some of the attractions hidden near the coast.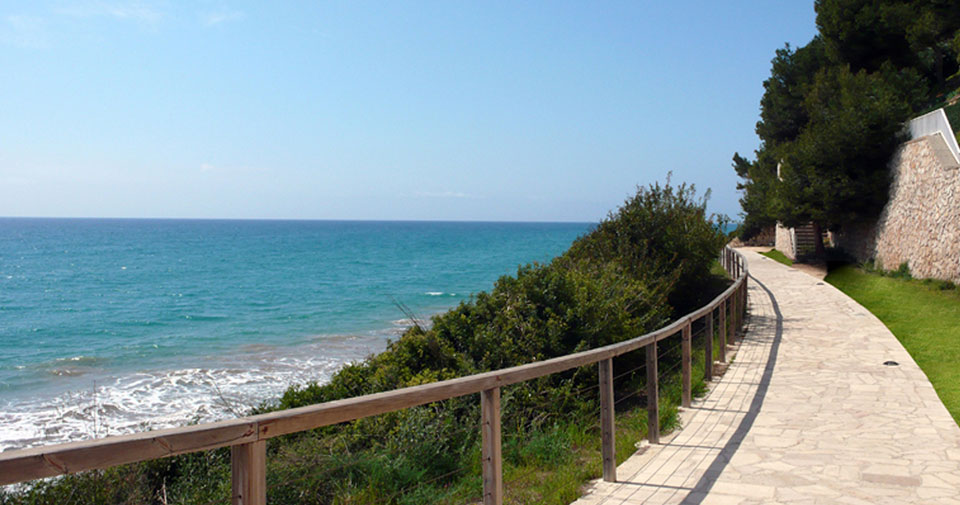 What do you need to start a bike tour on a Camí de Ronda?
It is very simple!
The basic kit includes:
Suitable Mountain Shoes
There are stretches that can be of large stones and others of fine sand, as well as sections with steeper slopes. The footwear is a basic element as it protects the part of the body most involved in this exercise: the feet!
Water
You can carry with you a bottle of water or any drink rich in minerals to recover from the effort. Never start this type of tours without a good supply of liquid.
Cap
Protecting yourself from the sun's beams is basic. So we advise you to get a good cap or a hat to start the route. Remember also the sun protecting cream!
Photo camera
An experience that is not recorded can only be revived with the mind. A camera or, alternatively, a smartphone, can help you immortalize some of the most fascinating landscapes you find on your way. If you want, you can share your pictures with us, and we will link them in the space destined to our social networks, so that other travellers can enjoy your snapshots.